Friends, a lot has happened since I've been away.  I can tell my four-month hiatus has reduced you to a shell of your former self; you didn't mean to, but without my guidance and words of wisdom, you've been marathoning The Mysteries of Laura — recently renewed for a second season because God hates you — and State of Affairs — recently cancelled because God hates Katherine Heigl more.  Look, I'm sorry, okay?  I didn't expect to be taken out of the game like that, but I'm here now.  Just step away from the NBC lineup and let's talk about this.
During my forced time off, the television world did not stop spinning, that's for sure.  Long-running beloved series like Parenthood, Parks and Rec, and Justified have signed off for good, with others like Mad Men and Nurse Jackie airing their final stretch of episodes.  Meanwhile, cable dramas have been crushing it (Better Call Saul, Penny Dreadful, The Americans, and a little show called Game of Thrones have turned in or are in the midst of turning in excellent seasons).  Hell, outstanding network dramas like Person of Interest, The Good Wife, and the lesser but still fun as hell Scandal are exploiting their twenty-two episode seasons for all their worth.
Series orders have been handed out, including an inexplicable all-African American cast version of Uncle Buck, as well as the TV adaptations of classic films Minority Report, Limitless, and Rush Hour that we've all been clamoring for since approximately quarter to never.  Shows have been cancelled, some of them crushingly disappointing (I'm looking at you The Mindy Project) and others inevitable (I'm looking at you, The Following).
Community is having a wacky old time over at Yahoo! Screen, and Netflix continues to churn out interesting programs, including the hilarious Tina Fey/Robert Carlock sitcom The Unbreakable Kimmy Schmidt (which has gifted us with national treasure Tituss Burgess as Titus Andromedon), the underappreciated dramatic series Bloodline, and the gritty as hell Marvel offering Daredevil.  Oh, I guess a new season of House of Cards dropped, too because that's still a show, I guess.
For Christ's sake, McDreamy died.
That'll show me to hit the pause button on this blog. Okay, Shonda, I get it: you love my stuff and will do anything to get me back.  Message received loud and clear.
There's no conceivable way for me to make up for all the lost time, so here's my thought: I'll give you my ten favorite things that have  happened on television that, under different circumstances, I would have been compelled to write about.  These are in no particular order, but here they are in all their spoiler-laden glory:
1) Bloodline emerges as Netflix's best show
I'll keep this simple: don't listen to the middling reviews from critics who only streamed the first handful of episodes.  This one unfolds like a novel and rewards patience in the same way.  I wouldn't dream of ruining the plot, but this show — from the creators of Damages — is an absorbing and immersive exploration of the Rayburns, a family whose myriad secrets and scars make for compelling drama.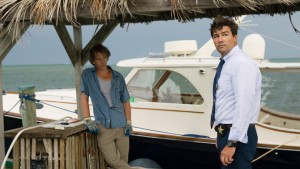 Kyle Chandler, Norbert Leo Butz, Sissy Spacek, and especially Ben Mendelsohn (as prodigal son Danny, whose return to the Florida Keys beachfront hotel the Rayburns call home drives much of the plot) are brilliant.  Smart, entrancing television like this is a rare breed.  Watch it.
2) Amy Schumer's "Football Town Nights" sketch
Taken just as a parody of Friday Night Lights, this sketch works.  Schumer's impersonation of Connie Britton's Tami Taylor is spot-on (the ever-growing glass of white wine is a hilarious sight gag), and Josh Charles matches her stride for stride as the Coach.  But it's the skewering of rape culture that elevates this segment to soaring heights of excellence.  You don't need to know FNL to get the joke** because Schumer's aim is to create something as universally hilarious as it is vital and resonant.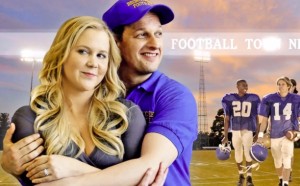 **Um, why are you wasting your time reading this if you still haven't seen Friday Night Lights?  Go now!
3) Better Call  Saul Shatters All Expectations
When we heard this was coming out, who amongst us can truthfully say the announcement didn't fill your heart with trepidation?  I mean, sure, who doesn't love Saul Goodman, but an entire show — and a prequel, nonetheless — dedicated to him?  How would it work?  Would it manage to escape the shadow cast by the show from which is would spin off and the greatest dramatic series ever, Breaking Bad?
Turns out, the answers are: very well and hell yes.  Bob Odenkirk is as excellent as ever in his portrayal of "Slippin" Jimmy McGill, the man who would become Saul Goodman.  This is a fascinating series, completely different in tone from its predecessor, and with different aims entirely.  This is not the story of an emasculated man searching for power in the face of death, but the tale of a man wanting to be good but giving into his unethical tendencies.  It's a morally fraught balancing act that makes for outstanding television.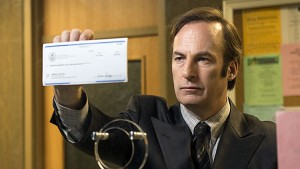 Jonathan Banks's return as Mike Ehrmantraut is one of several cherries on top, along with Michael McKean's turn as Jimmy's brother Chuck.  The season-ending reveal that Chuck had been the one holding Jimmy back this entire time was devastating, a gut punch that gives Jimmy's character and the show an all-new depth.  Breaking Bad this is not, and that's a good thing.  Most shocking of all?  I love this series so much, I didn't even want it to be.
4) Game of Thrones Is Incapable of Anything But Excellence
Now in its fifth season, the ever-expanding world of Westeros continues to grow richer.  Those characters lucky to have lived long enough to be a part of this season find themselves on collision courses with fascinating counterpoints: Jamie and Bronn's quest to Dorne to rescue Myrcella, Brienne and Pod trailing Sansa (herself betrothed to psychopath Ramsey Bolton), Jorah Mormont's "wasted kidnapping" of Tyrion, and Margaery Tyrell's battle of wills and wits with Cersei.  It's all so damned gripping, I never want an episode to end, which is about the highest compliment I can pay to any television series.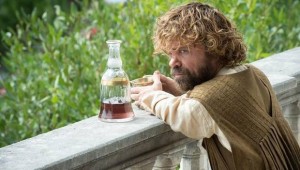 Oh, and did I mention Jon Snow is Lord Commander of the Night's Watch?  Because Jon Snow is freaking Lord Commander of the Night's Watch.
5) Parenthood Plays One Last Game of Baseball
If you didn't cry at least two or three times during this truly excellent series finale, then you (sir or madam) have a cold lump of moon rock where your heart should be.  Everything about Sarah and Hank's wedding was spot-on and made me feel all the feels (Drew's best man speech emerged as one of the highlights); it would have been more than enough for a quality series finale.
But then Jason Katims went and did it: Camille finds her beloved husband and Braverman family patriarch slumped over in his chair, golden sunlight filtering around him.  She calls his name a few times before realizing what's happened, sits on the edge of the couch, and stares.  The scene still gives me chills.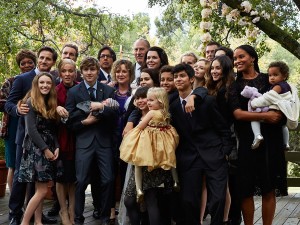 The closing sequence then took a page from Six Feet Under's finale playbook and intercut a family game of baseball played in Zeke's honor with flash forwards: Camille visiting the French chalet she never had a chance to with Zeke, Max graduating from Braverman Academy, Joel and Julia continuing to grow their family, Crosby crushing it at the Luncheonette, and Amber's new family with her baby, a new man (hey there, Jason Street!), and a very involved Ryan.  It's enough to turn you to mush, but then one of TV's best families had to walk, hand in hand and laughing, off the baseball field. I'd like all of the tissues, please!
6) Your Yearly Reminder to Watch The Americans
FX's best series is criminally under-watched, but for those of us caught in its grip, this one-of-a-kind spy series — which recently concluded its third season and has been renewed for a fourth — continues to reach new heights of storytelling.  If you're not watching the weekly exploits of the Jennings family, then you're missing out, it's as simple as that.  Matthew Rhys and Keri Russell are out-of-this-world amazing, the labyrinthine plotting simmers with tension and suspense, and the 80s details are perfect (turns out Henry Jennings does a surprisingly solid Eddie Murphy impression).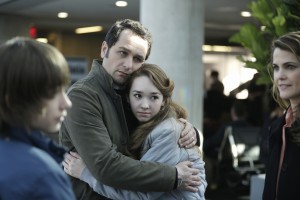 Sure, it's a show about Soviet spies, but it's also a rumination on family, responsibility, loyalty, and sacrifice.  It's a parable, an allegory, a — oh, just watch the damn show, would ya?
7) Oh My, a Downton Wedding!
The fifth season of Downton did a noteworthy job of smoothing out the narrative bumps that plagued much of the fourth, finally putting the insufferable murder of Greene in the rearview.  Sure, Ms. Bunting was the equivalent of Parenthood's Sydney Graham (aka a hell spawn) and losing Branson hurts, but there was more right than wrong this time around.
Most right of all?  Mr. Carson and Mrs. Hughes are engaged, following this wonderfully Downton-esque exchange:
Carson: "I do want to be stuck with you."
Hughes: "I'm not sure I can be hearing this right."
Carson: "You are if you think I'm asking you to marry me."
Hughes: "Of course I'll marry you, you old booby!"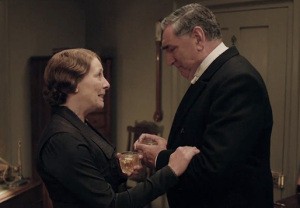 A match made in heaven is my point.  This is a perfect central plot for the upcoming sixth and final season of Downton Abbey — oh, how I look forward to Mrs. Padmore's inevitable mental breakdowns as she scrambles to cater the event.  Until then, Downtonites!
8) Parks and Rec Signs Off With Characteristic Sweetness
You and I both know we're never going to see another show quite like Parks and Recreation.  The fact that it derived so much of its humor not from cringeworthy moments or through ridicule of its characters but by gently exploring their very human flaws and quirks is something of a miracle.  That sweetness permeated the series' send-off, dishing out one happy ending after another, and I couldn't have loved it more.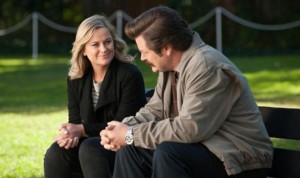 Like Parenthood, this one borrowed from the Six Feet Under model in the best possible way in depicting where our characters would end up, a transition managed each time Leslie reached out to touch one of our cast members.  Jerry lives to be 100, the mayor of Pawnee several times over, and surrounded by an enormous loving family; Ron oversees a national park; Tom finds love and success through failure; Andy and April create a brood of Ludgate-Dwyers; Donna is happily married and forming a charity in Seattle; Ann and Chris return to Indiana; Ben creates a sequel to Cones of Dunshire; and Leslie may or may not be the President of the United States.
The touch of  ambiguity, the infectious optimism, and the heaps of humor ("Ann's here!") made this a deeply satisfying conclusion to this one of a kind series.
9) Community Lives
Dan Harmon has recaptured and harnessed the show's inherent wackiness and brought it back to a level of quality reminiscent of the second and third seasons.  It sure helps that Paget Brewster and Keith David, fantastic additions to the team, and the remainder of the cast are still game for absolutely anything.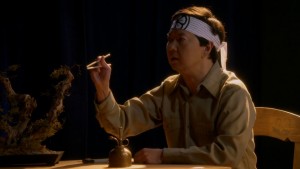 Chang in a stage adaptation of The Karate Kid?  Sure!  Honda product placement taken to sublime levels of comedy?  Check!  A Sony-esque e-mail hack at Greendale in protest of an offensive and puerile comedian coming to campus?  You got it!  A re-imaging of Dolly Parton's "Jolene" to the more Dean Pelton friendly anthem "Gay Dean?"  Absolutely!  I'm tempted to recount all of the season's high points — and there are many — but it's best if you just hop onto Yahoo! Screen and start streaming now.
10) Raylan and Boyd Dug Coal Together
Talk about bounce-back!  After a lackluster fifth season, Justified came out with its guns blazing for a stellar final run.  There are too many highlights to the season to mention them all here — though the Katherine Hale/Mikey brawl in Wyn Duffy's trailer, Ava and Boyd's tense hunting trip, and everything about Sam Elliot's performance as Avery Markham warrant mentioning — and culminated beautifully in a fitting and unexpected series finale.
Justified went out of its way to convince us that Boyd, Ava, or Raylan would die by the time the curtain went up on this series.  Hell, the finale even played the show's favorite song, "You'll Never Leave Harlan Alive," as Ava drove away — again — after Raylan put down Boon in one of the best-shot sequences I've seen from this show.  But, in the end, Raylan couldn't shoot Boyd and Ava escaped Harlan.  Two of the three are parents now, and Boyd's back to his proselytizing ways.
The final exchange between Raylan and Boyd — one of the finest character pairings ever on television — was perfect.  Of course Raylan couldn't shoot Boyd; Harlan put them on opposite sides of the law, but Raylan finally accepts that, with a minor alteration of circumstance, he just as easily could have been a Boyd Crowder.  They are reflections of each other, reflections of Harlan County, and that binds them.  Boyd gets it, and he says, "We dug coal together."  The camera, holding tight on Raylan as he thinks of a response, finally nods his head and replies, "That's right."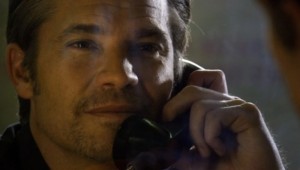 Series finales don't get better than this.  Sorry, Sons of Anarchy.
Well, there's my list!  Sorry for such a long post, but it's been so long, you know?  Stay tuned for the next blog post coming soon because I'm just getting warmed up…