In many ways, writing about dramatic television series is considerably easier than doing so for comedic series.  There's something inherently subjective about comedy, so you might have been incensed that I didn't include Modern Family on my list and absolutely mystified by my inclusion of Togetherness.  People look for different things when it comes to their comedy, but we seem more in consensus over what qualifies as superb dramatic work.
Sure, the matter of subjectivity still applies here, but my statement that Downton Abbey doesn't belong within one hundred yards of a Best Drama Series nod likely wouldn't make you as irate as my declaration that I've never found The Big Bang Theory funny.  Why is that?  I don't have anything like a sound answer, but comedy just seems so personal, as if what makes us laugh is an extension of our personality, and — I suppose — it very much is.  Dramas entertain and provoke, sure, but for whatever reason, they do not seem as imbued with sentimental meaning as our favorite comedy shows.
And yet, we can't deny the fact that not all dramatic moments achieve the desired effect in every viewer.  For some, the closing moments of Sons of Anarchy's finale might have felt shocking and powerful; to me, the whole thing came across as silly, buckling underneath the weight of its unearned pretension.  Maybe the season finale of Game of Thrones knocked you off the couch, or maybe it simply evoked a shrug of the shoulders and a confirmation that it sucks to be a Stark.  Maybe Bloodline bored you to tears, or it might have gripped you from the first frame.  Opinions are still opinions, after all.
Having said that, it's time for me to imagine what the dramatic categories would shape up to look like if I had an Emmy ballot, so — submitted for your approval by the Midnight Society (yup, that happened) — I present to you the following:
Outstanding Guest Actress in a Drama Series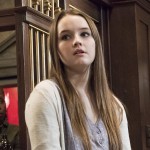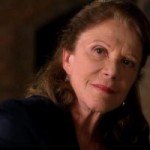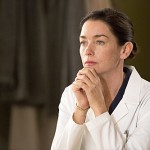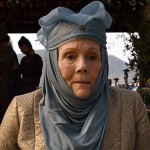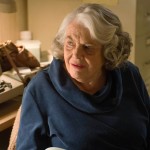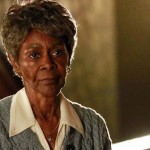 Dream Nominees: Kaitlyn Dever, Justified; Linda Lavin, The Good Wife; Julianne Nicholson, Masters of Sex; Diana Rigg, Game of Thrones; Lois Smith, The Americans; Cicely Tyson, How To Get Away With Murder
Why these ladies? When you're a performer that can absolutely floor me within minutes of appearing on screen, then you're one masterful actor or actress, guest or otherwise.  Dever's Loretta grew into one tough cookie over the course of the series (not to mention heir of the Harlan County drug business, so good for her, I guess?), but she deserves the recognition just for the look on her face when she kicks the gun out of Boone's grasp in the finale.  If you saw it, you know what I mean.  Elsewhere, no one plays sassy manipulator like Rigg in her turn as Lady Olenna, and Linda Lavin took an otherwise token character and gave her such complexity and depth that I looked forward to seeing her pop up.  Cicely Tyson crushed it from the first word as Annalise Keating's mommy dearest, and Julianna Nicholson plumbed brilliant depths as Dr. DePaul, a woman driven to professional goals in female health due, in part, to her own diagnosis.  But, for me, it's #AllAboutThatSmith; in just one episode, Smith created a tragic arc for a tragic woman caught at the wrong place at the wrong time, and her death by episode's end — foretold the minute she appeared on screen — resonated so deeply, so profoundly that it were as if I mourned the death of a series regular.  A powerhouse.
Outstanding Guest Actor In a Drama Series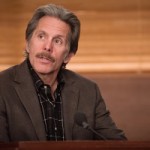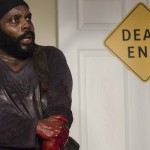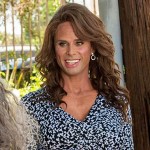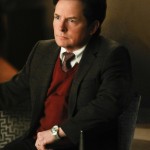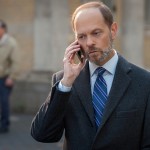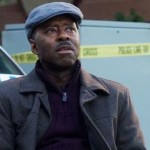 Dream Nominees: Gary Cole, The Good Wife; Chad L. Coleman, The Walking Dead; Walton Goggins, Sons of Anarchy; Michael J. Fox, The Good Wife; David Hyde Pierce, The Good Wife; Courtney B. Vance, Scandal
Why these gents?  I know, I know: lots of love for The Good Wife here, but with good reason.  Pierce was a breath of fresh air as Alicia's opponent in the State's Attorney race, Frank Prady, a man struggling to run a clean contest but sometimes falling short.  Gary Cole continues to shine as Diane Lockhart's husband Kurt; the whole he's-a-Republican-she's-a-Democrat shtick found a new gear here and resulted in great dramatic dividends that Cole managed nicely.  Fox has already been nominated three times for his turn as the cunningly manipulative man you love to hate, Louis Canning, but Fox's charm also gives this huckster a compelling nuance.  As for those non-Good Wife candidates: Coleman — always a force on The Walking Dead — gave Tyrese a fitting send-off, Walton Goggins turned his character from a seeming joke into a fully realized human being (and love interest of Tig!), and Vance portrayed the father of a young man — killed by the police — with heartbreaking pathos.  Well done, gentlemen, well done.
Outstanding Supporting Actress in a Drama Series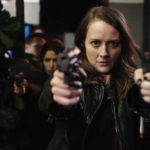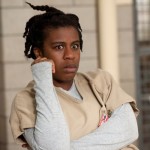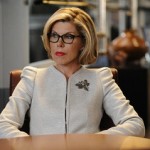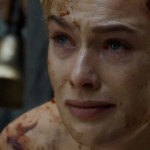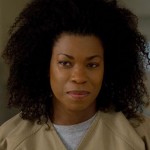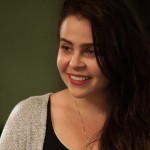 Dream Nominees:Amy Acker, Person of Interest; Uzo Aduba, Orange is the New Black; Christine Baranski, The Good Wife; Lena Headey, Game of Thrones; Lorraine Toussaint, Orange is the New Black; Mae Whitman, Parenthood
Honorable Mentions (not pictured): Maura Tierney, The Affair; Sissy Spacek, Bloodline; Holly Taylor, The Americans; Emily Bett Rickards, Arrow
Why I'm pulling for them: Aduba (who won an Emmy last year, in the Guest Actress category) and Toussaint were brilliant in Orange's second season, with the latter striking the perfect balance between charismatic leader and ruthless manipulator and the former taking the brunt of Vee's deception.  It was because of these two that the tension in the sophomore round of the Netflix series reached such a fever pitch, so they should be rewarded accordingly with the credit.  Meanwhile, three of the best shows currently on or recently departed from network television get the support from a trio of performances: Acker's Root couldn't be a more enigmatic or compelling creation, Baranski's Diane Lockhart had a great deal to work through in the wake of her partner and dear friend's death last season (inevitably finding her way, of course, back into the fold), and no one on TV emoted better than Mae Whitman as Amber Braverman.  Over in Westeros, Headey showed us — often with the steeliest of expressions — just how hard it is out there for a Lannister, culminating in a forced act of public degradation that showed Cersei at her lowest (and we thought seeing her, a few episodes prior, lick water off a dungeon floor was bad).  Is there a way we could have a six way tie?  #dreambig #Emmywishlist
Outstanding Supporting Actor in a Drama Series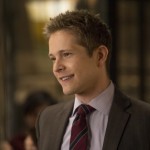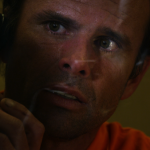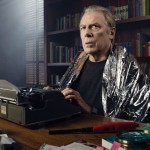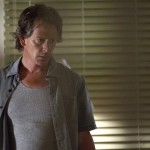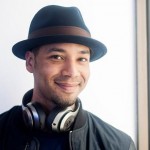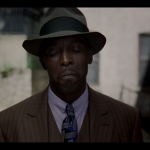 Dream Nominees: Matt Czuchry, The Good Wife; Walton Goggins, Justified; Michael McKean, Better Call Saul; Ben Mendelsohn, Bloodline; Jussie Smollett, Empire; Michael Kenneth Williams, Boardwalk Empire
Honorable Mentions (not pictured): Jonathan Banks, Better Call Saul; Vincent D'Onofrio, Marvel's Daredevil; Timothy Dalton, Penny Dreadful; Jimmy Smits, Sons of Anarchy; Michael Shannon, Boardwalk Empire; Peter Dinklage, Game of Thrones; David Eigenberg, Chicago Fire; Craig T. Nelson, Parenthood; Jere Burns, Justified; Tobias Menzies, Outlander; Frank Langella, The Americans
Why I'm pulling for them: This was, probably, the hardest category for me to whittle down — see my interminable list of honorable mentions as proof of that.  Ultimately, I decided on those performances that showed me something new and fresh, leading me, first off, to choose McKean over the fan favorite Jonathan Banks from Better Call Saul.  It's likely an unpopular position, but Banks had a reserve of goodwill accumulated during his time on Breaking Bad, so — whether it's fair or not — we expected excellence and got it from Banks in spades.  However, McKean, as Jimmy McKill's brother Chuck, was an unexpected revelation, a man whose mental illness obfuscated the the hidden cruelty lurking within him.  It's a gut-punch of a performance.  Speaking of punches directly in the feels, Goggins earns his spot (his second on my roster for those of you keeping score) almost solely based on his conversation with Raylan in the finale.  #wedugcoaltogether  Michael Kenneth Williams, meanwhile, capitalized on his last opportunity to break our hearts as his Chalky White met a heroic and inevitable end with his head held high.  Over on what you're likely thinking as my obligatory Good Wife nomination (I'm sorry I'm not sorry that the acting on that show is unbelievable), Matt Czuchry finally had a season to shine, with his crushing realization of Kalinda's departure landing brilliantly.  Jussie Smollett absolutely killed it as Jamal on the Fox megahit Empire — his is a performance of such confidence, such swagger, and such heart that you can't help but be cast under Smollett's spell.  That leaves the most revelatory for last: Ben Mendelsohn deserves every award for his turn as prodigal son Danny Rayburn, whose nefarious activities and general duplicity catalyze the firecracker of a plot underpinning Bloodline.  It's a performance with so much depth and complexity that it's difficult to capture in words; suffice it to say, Mendolsohn never shies from the darkest corners of Danny's psyche, making for sometimes difficult but always gripping viewing.  So yeah, there's just a smidgeon of talent on display here.  Just a tad.
Outstanding Lead Actress in a Drama Series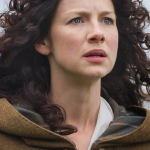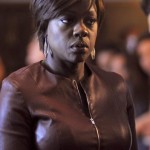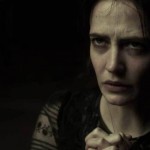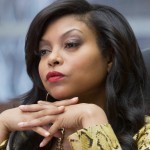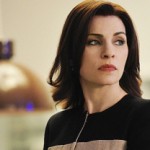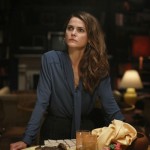 Dream Nominees: Caitriona Balfe, Outlander; Viola Davis, How to Get Away With Murder; Eva Green, Penny Dreadful; Taraji P. Henson, Empire; Julianna Margulies, The Good Wife; Keri Russell, The Americans
Honorable Mentions (not pictured): Kerry Washington, Scandal; Lizzy Caplan, Masters of Sex
Why I'm rooting for them:  I have one word for you: C-O-O-K-I-E.  Seriously, I love all the women here, but holy cow does Henson absolutely destroy every scene she's in, bringing her character to the edge of cliche without ever — and I mean ever — pushing her over.  It's a finely tuned performance and an acting masterclass.  Not to be outdone, Viola Davis embodies Annalise Keating and all her myriad foibles and insecurities; who can forget that scene in Murder in which she takes off her wig and makeup and appears before us vulnerable and stripped of pretense?  It's a wordless sequence and the perfect example of how much Davis can do without uttering a syllable.  Months later, that scene still resonates in my mind.  Eva Green is doing outstanding work on Showtime's underwatched but fantastic gothic drama Penny Dreadful as Ms. Vanessa Ives, a woman marked by the Devil and struggling to control the demonic impulses that grip her; this is the kind of acting that pushes an actress to the brink: demanding, grueling, but ultimately completely satisfying work.  Balfe, of the Starz hit Outlander, grounds our time-traveling protagonist in reality even in the face of a plot that is anything but; because her Claire Beechum (later Fraser) is such a strong-willed, confident, kick-ass, and brilliant woman, her palpable humanity serves as the perfect entrance into this otherworldly world.  Keri Russell continues her acrobatic work on The Americans, and I'm not just talking stunts; it takes a special kind of skill to balance the innumerable crosses, double-crosses, deceptions, and counter-deceptions that her Elizabeth must handle, but she does so with breathtaking craftsmanship and assiduity.  Oh, and hey there, Julianna!  You're still doing your wine-swilling, butt-kicking thing on Good Wife, so say hello to all the other nominees from your show.  You guys should start a fan club or something.  It was a great year for TV acting, and few could hold a candle to the women listed above.  You go, girl(s)!  Too much?
Outstanding Lead Actor In a Drama Series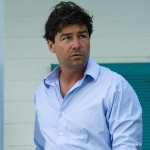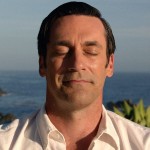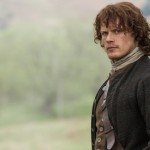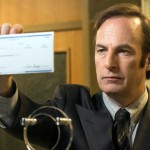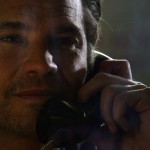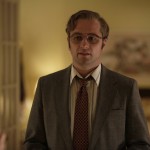 Dream Nominees: Kyle Chandler, Bloodline; Jon Hamm, Mad Men; Sam Heughan, Outlander; Bob Odenkirk, Better Call Saul; Timothy Olyphant, Justified; Matthew Rhys, The Americans
Honorable Mentions (not pictured): Terrence Howard, Empire; Dominic West, The Affair; Michael Sheen, Masters of Sex; Steve Buscemi, Boardwalk Empire
Why I'm rooting for them: I've never been a regular watcher of AMC's Mad Men, but I did watch the finale, and Hamm prevented the whole thing from collapsing under the weight of itself, and he's always been good, so there's no reason to deny him a nod for the series' victory lap.  Likewise for Olyphant, who gave Raylan Givens a more than worthy send-off and enough to justify (see what I did there?) a nod — if for no other reason than the scene that earned his co-star above my stamp of a approval.  #wedugcoaltogether  Seriously, it's a great scene, you guys.  Rhys manages to make his performance more compelling with each passing season, particularly as the show continues to push Phillip into situations that increasingly test his morals — as this third year did time and time again.  Kyle Chandler showed his edgier side in Bloodline as eldest sibling John Rayburn — Coach Taylor he is not — and this new gear made for an exciting performance from this perennially excellent actor.  Meanwhile, we all knew we loved Odenkirk's Saul Goodman, but who knew this guy could more than carry a show entirely on his own?  I was consistently impressed with Odenkirk's ability to walk the tight rope upon which his character is built: a mostly good person struggling to do right when it's so much easier to do wrong.  It's a gripping performance, and Odenkirk allows us to peer into his character's depths to feel the weight of his decisions.  Miraculously, we root for him, even though his becoming a complete shmuck is a foregone conclusion.  That leaves Sam Heughan, whose work on Outlander impressed, particularly when that series ventured into darker territory; as a victim of repeated torture and sexual abuse, Heughan's Jaime becomes a creation of resilience and bravery in the wake of heinous degradation.  It's tough stuff to watch, but  Heughan (who auditioned for roles on Game of Thrones myriad times  to no success) committed to the role in ways few actors would.  These gents all brought their A-games, and Emmy would be foolish to overlook any of them.
Outstanding Drama Series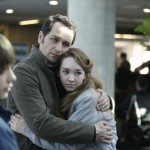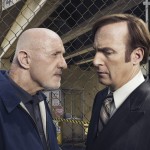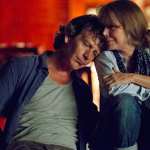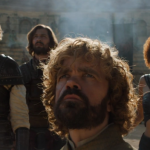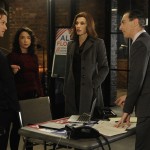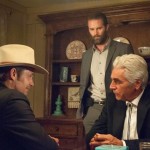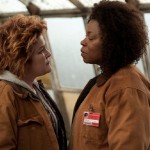 Dream Nominees: The Americans; Better Call Saul; Bloodline; Game of Thrones; The Good Wife; Justified; Orange is the New Black
Honorable Mentions (not pictured): The Affair; Masters of Sex; Empire; Parenthood; Penny Dreadful; Person of Interest; Banshee; Outlander
Why I'm rooting for them: I could extoll the virtues of each of the series I've listed (not to mention the excellent shows that narrowly missed the final cut in my honorable mentions list), but I'm going to keep it simple and limit myself to ten words per series.  Here goes nothing.  The Americans: Truths, unearthed with devastating consequences, ratchet up the stakes.  Better Call Saul: Brilliant, standalone companion piece holds own against Breaking Bad.  Bloodline: Closest thing to a novel on television; patience earns dividends.  Game of Thrones: Dany riding a dragon; Olly being a butt face.  The Good Wife: Characters finding their ways after friend's death; surprising as always.   Justified: Perfect swansong for TV's coolest show; they dug coal together.  Orange is the New Black: Red versus Vee; Susanne caught in middle; crazy tension.  Well, that was fun!
There you have it, folks, my drama Emmy ballot.  What do you think?  Was on I the mark or completely off-base?  John Stamos and Uza Aduba will announce the nominees on July 16th, so we'll see if my wish fulfillment exercise has any basis in reality!  Thanks for reading!