If you love television, then you have to come to terms with an alarming factoid about yourself: you're also a masochist.  Sorry to reveal this dark corner of your psyche, but think about it.  You fall in love with a new series, only to find yourself lamenting its loss once said show finds itself cancelled.  You follow a series for many years, only to have your favorite character killed off.  You watch a once-great exemplar of the form descend into a cavalcade of cliches in its later years.    If you choose to follow television closely, these are inevitable outcomes.
However, the apex of masochism for television lovers arrives once a year as the Emmy nominations linger nearby.  We wish, we hope, we plead, we pray, but it is all but a certainty that the shows we treasure and hold dearest to our hearts will more than likely emerge without even a single nomination.  Still, the occasional glimmers of hope — the carrots to tempt us — keep us around like the television deviants we have become.  I'll be honest, if you guys want to start a support group or something, I'm totally in.  I'll bring the cookies and juice even– but not fruit punch because that's just nasty.
Last year, I let my imagination run wild and selected actors whom may or may not have even submitted in a given category.  The result?  Acute and persistent heartbreak.  In order to mitigate this emotional brutality as much as I can for this second go-around, I opted to consult the Emmy submission list and choose my dream nominees from there only.  I forewarn you of this for one major reason: as we discussed last year, the blurring between comedy and drama has become even more difficult to disentangle, so if you see something in comedy that you think is a drama, take it up with the Emmys or write a strongly-worded letter to your Republican presidential nominee of choice.
I love TV, so the list below is the product of much deliberation.  Shows and performers I love found themselves narrowly bested by others I simply could not ignore.  Needless to say, if a show wound up even in my honorable mentions, then it is an excellent performance and/or series that demands your attention.  You're sick of hearing about "the new Golden Age" of television, but we're in it, folks.  For all the quality we get week in and week out, maybe the pain is — in the end — worth it.
Without further adieux, here are my dream nominees for performers in a comedy series.
Outstanding Guest Actress In a Comedy Series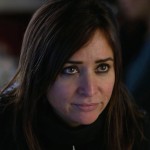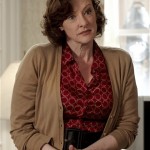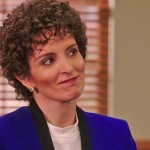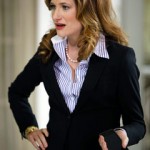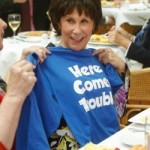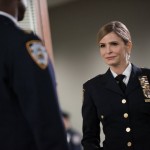 Dream Nominees: Pamela Adlon, Louie; Joan Cusack, Shameless; Tina Fey, The Unbreakable Kimmy Schmidt; Kathryn Hahn, Parks and Recreation; Rhea Perlman, The Mindy Project; Kyra Sedgwick, Brooklyn Nine-Nine
Who am I really really really pulling for:  I love all these ladies and hope they all get nominated, but Pamela Adlon's character on Louie is such a bizarre creation.  The fact that Adlon humanizes her at all and refuses to let her devolve into cliche is a testament to this brilliant performance.  Nipping close at her heels, though, is Kyra Sedgwick as Deputy Chief Wuntch, ultimate nemesis of Braugher's Captain Holt, and Joan Cusack as the perennially-terrific Sheila, a character that literally went out in a blaze of glory, or at the very least a blown-up house and a getaway in a Winnebago.
Outstanding Guest Actor In a Comedy Series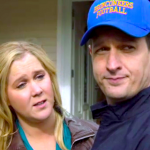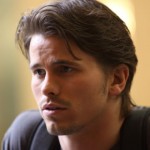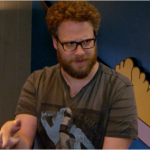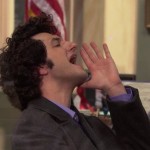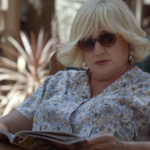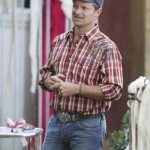 Dream Nominees:Josh Charles, Inside Amy Schumer; Jason Ritter, Girls; Seth Rogen, The Comeback; Ben Schwartz, Parks and Recreation; Bradley Whitford, Transparent; Steve Zahn, Modern Family
Who am I really really really pulling for: If you've seen Transparent, then the answer is simple — Bradley Whitford.  But how great would it be to see Ben Schwartz get nom-IN-aaaaated for his series-long stint as Jean-Ralphio, or Steve Zahn for injecting some energy into the Modern Family cast as a cultured yet trashy neighbor of the Dunphys?  As you well know, there's never a bad time to put #CharlesInCharge, and — as he proved brilliantly in the FNL parody standing at the center of his episode submission — ain't it good to be the coach?  Seth Rogan did fine work playing a version of himself on The Comeback and gave that show's solid second season an interesting counterpoint to Lisa Kudrow's Valerie Cherish, but, I'll say it again: this one's about Whitford, pure and simple.
Outstanding Supporting Actress In a Comedy Series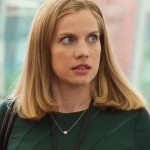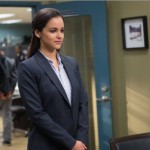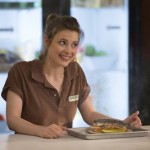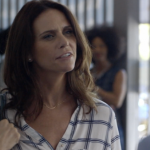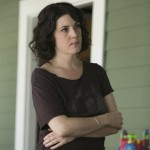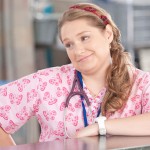 Dream Nominees: Anna Chlumsky, Veep; Melissa Fumero, Brooklyn Nine-Nine; Gillian Jacobs, Community; Amy Landecker, Transparent; Melanie Lynskey, Togetherness; Merritt Wever, Nurse Jackie
Honorable Mentions (not pictured): Chelsea Peretti, Brooklyn Nine-Nine; Amanda Peet, Togetherness; Gabby Hoffman, Transparent
Why I'm pulling for them:  Some veered toward the more dramatic: Amy Landecker's portrayal of eldest child Sarah Pfefferman was so nuanced, so heartbreaking, and so complex that her closest rival is Melanie Lynskey's equally nuanced performance as beleaguered wife and mother Michelle.  Merritt Wever's Zoe had a tumultuous final year as she watched her idol crumble to ruins around her.  Meanwhile, Anna Chlumsky had an epic breakdown on Veep, Gillian Jacobs got caught in gigantic prop hand (funnier than it sounds), and Melissa Fumero had the perfect balance of ass-kiss perfection and romantic longing.  Whether they made us bust a gut laughing or broke our hearts, these were performances for the ages.
Outstanding Supporting Actor In a Comedy Series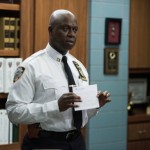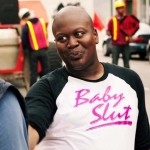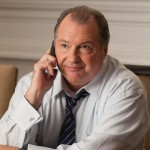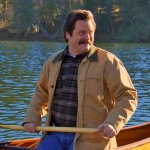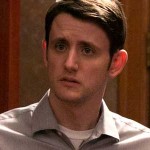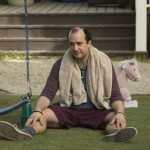 Dream Nominees: Andre Braugher, Brooklyn Nine-Nine; Tituss Burgess, The Unbreakable Kimmy Schmidt; Kevin Dunn, Veep; Nick Offerman, Parks and Recreation; Zach Woods, Silicon Valley; Steve Zissis, Togetherness
Honorable Mentions (not pictured): TJ Miller, Silicon Valley; Tony Shalhoub, Nurse Jackie; Cameron Monaghan, Shameless; Keith David, Community; Gary Cole, Veep; Timothy Simons, Veep; Tony Hale, Veep
Why I'm pulling for them: These performances had it all: pinot noir (Burgess is a national treasure), Velvet Thunder (Braugher's funniest moment yet), and even Hitler quotes as inspirational workplace adages (is Woods playing a long-lost relative of the Fuhrer?).  Meanwhile, Nick Offerman sent off Ron Swanson with his trademark heartwarming humor in tact and Kevin Dunn became the best male supporting player in a show loaded with outstanding support.  But it's Togetherness's Steve Zissis who deserves our special attention here.  Where has this guy been all our lives?  Seriously, this is the ultimate breakout performance: he plays lovable sad-sack Alex, a struggling actor and unlucky-in-love everyman, who is imbued with such humor and pathos that you find yourself rooting for this man even as you desperately want to grab him by the shoulders and shake him.  I guess that's what captivated me in the end: Zissis is a natural, and his performance felt so damn real it hurt.
Outstanding Lead Actress In a Comedy Series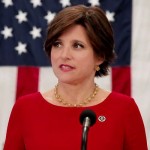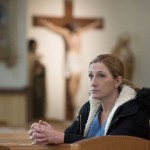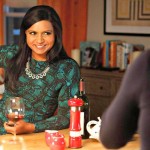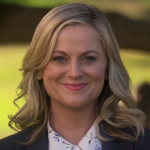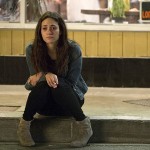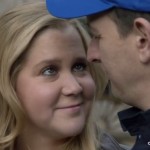 Dream Nominees: Julia Louis-Dreyfus, Veep; Edie Falco, Nurse Jackie; Mindy Kaling, The Mindy Project; Amy Poehler, Parks and Recreation; Emmy Rossum, Shameless; Amy Schumer, Inside Amy Schumer
Honorable Mentions (not pictured): Ellie Kemper, The Unbreakable Kimmy Schmidt; Aya Cash, You're the Worst; Lisa Kudrow, The Comeback
Why I'm pulling for them: Lots of repeats here, so forgive me.  But how can you not want to throw every award in the world at Dreyfus, who managed to find freshness in a role four years old as Selina bumbled her way through the Presidency?  Or Poehler's pitch-perfect swansong for one of television's best characters ever?  Or Falco's brilliantly real turn as an addict in search of redemption but struggling to find it?  Or Rossum's complex pseudo-antihero Fiona on television's most dramatic comedy series?  Or Kaling's spot-on balance of bigheartedness and narcissism in a world of tongue-in-cheek romcom tropes?  That leaves breakout star Amy Schumer, a comedienne enjoying ubiquitous popularity in the past year as her fantastic sketch show proved to us that, sometimes, the best way to talk about the tough issues is through comedy.  All these women are brilliant, whether repeat nominees or newbies, and Emmy (award, not actress) had better recognize!
Outstanding Lead Actor In a Comedy Series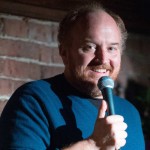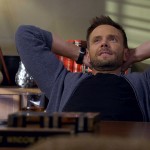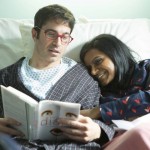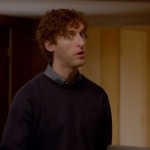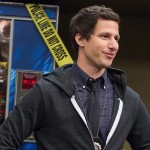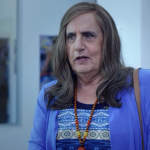 Dream Nominees: Louis C.K., Louie; Joel McHale, Community; Chris Messina, The Mindy Project; Thomas Middleditch, Silicon Valley; Andy Samberg, Brooklyn Nine-Nine; Jeffrey Tambor, Transparent
Honorable Mentions (not pictured): Adam Scott, Parks and Recreation; Jay Baruchel, Man Seeking Woman; Chris Geere, You're the Worst
Why I'm pulling for them: While Thomas Middleditch and Andy Samberg did wonderful work proving that their first-season turns were no flukes, Louie C.K. continued to subvert our expectations at every turn, vacillating from a story about hurrying home from the grocery store to poop to one about a recurring nightmare plaguing him after he dismissed a helpless divorcee.  Messina has been good since day one, and it's high time he got the sparkling accolades Diamond Dan so richly deserves.  McHale also delivered his finest work to date in Community's fantastic sixth season as Jeff struggled to imagine a life at Greendale without two of his closest friends.  That leaves us with Jeffrey Tambor's towering turn as Maura Pfefferman; I can't recall having been so profoundly moved by a performance — comedic or dramatic — as I was by this one.  Achingly beautiful and beautifully human, Tambor's Maura is the character we all need, now more than ever.
Outstanding Comedy Series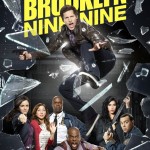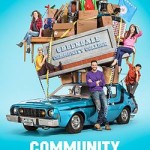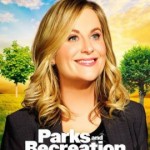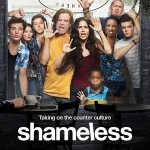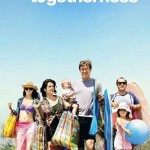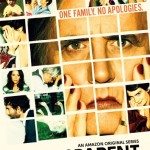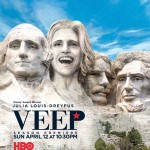 Dream Nominees: Brooklyn Nine-Nine; Community; Parks and Recreation; Shameless; Togetherness; Transparent; Veep
Honorable Mentions (not pictured): Nurse Jackie; Silicon Valley; Louie; The Unbreakable Kimmy Schmidt; You're the Worst; Man Seeking Woman; The Mindy Project; The Comeback
Why I'm pulling for them: Comedies are tricky these days: some of them go for the funny bone and strike it consistently, while others take a more dramatic approach and strive to break our hearts more than move us to laughter.  Fortunately, Emmy allows for seven best series nominees, forcing me to consider each show on its own merits and judge it by its successes based upon its goals.  No other show in my consideration even dared to produce 23 episodes of comedy, and the fact that Brooklyn Nine-Nine pulled it off brilliantly, while also remembering to evolve its characters, earned it a spot here.  Veep managed to probe new depths of comedy with Selina in the White House, and no series on TV is as raucously profane.  Parks and Recreation signed off with an outstanding final crop of episodes, capped off by a sweet, nostalgic, and hilarious finale that gave all our characters (okay, so maybe not Jean-Ralphio) the happy endings they all deserved.  Community made the transfer to Yahoo! Screen and seemed rejuvenated by the process; the thirteen episodes hearkened back to the show we all fell in love with ("Ladders," "Grifting 101," and "Modern Espionage," in particular, felt vintage), while the likely series finale hit absolutely every note just right. Shameless continues, inexplicably, to fly under nearly everyone's radar, even as its storytelling continues to service its motley crew of characters so, so well.  Togetherness felt like an eight-hour indie movie from filmmaking team the Duplass Brothers, a whimsical, sad, wistful, and funny exploration of the no-man's-land that is life in your late 30s. And then there's Amazon's Transparent, the vitally relevant series from Six Feet Under's Jill Soloway that uses the coming-out of an erstwhile patriarch as a trans woman to tell a universal tale of identify, love, and family in a way few shows would dare to.  With the exception of a handful of scenes, Transparent didn't make me laugh aloud, but its bittersweet tone gave me so very much on which to ruminate that we didn't need to laugh to identify the sometimes heartbreaking but often ridiculously unexpected twists our lives take.  These aren't the only great comedies on television (see my honorable mentions), but they are very much in need of honoring.
Well, that's it for now!  Let me know what you think in the comments.  Look for my dramatic series dream ballot to come out by the end of the week.  Thanks for reading!